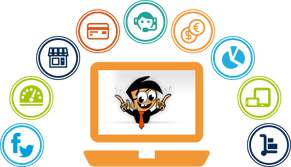 If you have e-trade website and your website is not sufficient to meet your expectations for transformation and you would like to set up a new e-trade website, you may consult our Professional team.
Some of our consultancy services:
Preliminary investigation to determine whether your business analysis and your product is suitable for online marketing.
Idetification of resources for presentation and marketing of your product
Preliminary Investigation for Search Engine Optimization
Design architecture, process management, site map
Optimization of current website
Please contact Baybilmiş for perfect e-trade website
Atak Domain offers authenticity in corporate website design to its solution partners in e-trade website by designing from stratch and in virtual stores throgh revision.