Information About thawte SSL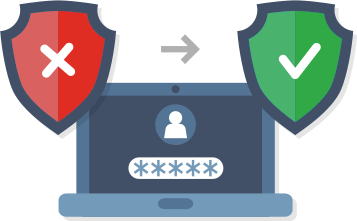 Thawte is a Certificate Authority established in 1995 in South Africa. It is now a global industry leader, having issued over 1 million Certificates since its inception. They lead the industry with a strong focus on developing new and improved security products and standards. In 2010, Symantec gathered under its own Web Security trust brands. DigiCert continued to grow in 2017 when it began managing regulatory processes and verification procedures.

The thawte brand is characterized by some distinctive features and is a popular SSL brand. For over 10 years, many customers have dedicated themselves to solving as their own SSL provider. thawte does not provide the most comprehensive browser support on the sector bar and is the first brand to support Apache servers in the past. This brand also caters specifically to a multilingual customer base. The release seal comes in 18 different languages. Document translation into English is not required; they can send documents and correspondence to dealers and customers in Brazilian Portuguese, Croatian, Danish, Dutch, English, Finnish, French, German, Icelandic, Italian, Korean, Japanese, Norwegian, Polish, Portuguese, Slovenian, Spanish and Swedish.

In addition to a wide range of standard SSLs thawte, it also offers certificates with SGC's advanced encryption technology and certificates with the new Extended Validation standard for high-level authentication and identification. EV Extended Validation SSL Web Server Certificates are the newest standard for authentication. Due to the meticulous verification process regarding EV, consumers who visit an EV Certificate secured Web site will be sure that this Web site is what they say. Browsers such as Edge, Chrome, Firefox, and Opera show the browser's unique interface rules to EVs, such as the green address bar, the name of the organization holding the certificate, and the CA. Thawte SSL Web Server with EV, provides superior authentication and 40 to 256 bit encryption at an attractive price.

thawte SSL Certificates, comes with thawte Trusted Site seal with a date stamp verifying the current validity of the SSL Certificate. Each thawte Trusted Site Seal includes EV Booster, a utility that automatically triggers root updates on Windows OS, end user systems. This update enables all these end user systems to view the Extended Validation (EV) SSL user.

Does your customer need SSL Web Server Certificates with EV?
This certification is suitable for organizations that want to increase customer confidence and reduce transaction abandonment. The identity and brand of its organization is a fundamental asset that must be protected from phishers. They want to guarantee the security of their site to Web site visitors in order to increase consumer confidence and reduce transaction opt-out rates. Website visitors should exchange personal and financial information with them through the sites and they need to be sure that this information is safe. They want the highest possible authentication for a reasonable price.

thawte SGC SuperCert certificates, depending on the capability of the user's system and server, it can connect users with up to 256-bit encryption. thawte SSL Certificates, Including a date stamp verifying the validity of the SSL Certificate, the thawte comes with the Trusted Site seal. SGC SuperCerts is best suited for sites that give high priority to the protection of information transfer between site users and the website organization such as financial, personal and e-commerce data.

thawte SSL Web Server Certificate, is an organization-validated certificate that offers 256-, 128-, 56-, or 40-bit full encryption, depending on the client's operating system, browser capability, and the encryption package installed on the web. thawte SSL Web Server, is a fully functional certificate offered at an attractive price. thawte SSL Certificates, delivered with thawte Trusted Site seal with a date stamp verifying the validity of the SSL Certificate.

thawte allows you to quickly and easily get the SSL certificate you need. Your time is precious, therefore, optimize our systems to make the installation, use, management and renewal of your SSL certificates efficient and understandable.

Their prices are low on average and their products are safe. SSL certificates support 99% browsers and all popular mobile devices and offers 256 bit encryption. SSL certificates are SAN feature, therefore, you have cheap and flexible multiple area options. You can secure an unlimited number of servers with just one certificate, and republishing is free. In addition, flexible pricing arrangements can be made to suit your business if you want to purchase a large number of certificates.

When you need help, you speak to a security professional, not an internet expert. Atak Domain support experts will help you in this regard. Choose us as your security partner and get practical help whenever you need it.

thawte has a separate solution for each institution. Appropriate entrance certificates are also available. SSL123 is an entry-level certificate that confirms that a thawte is registered with a domain name and that the customer is authorized to purchase a certificate. The certificate ensures that information is kept private between your customers 'web servers and their customers' web browsers through standard SSL encryption. thawte SSL123 Certificates, delivered with thawte Trusted Site seal with a date stamp verifying the current validity of the SSL Certificate. If your customers need to encrypt transactions on a basic e-commerce website or intranet, including private IP addresses and hostnames, they may want to consider SSL123 Certificates.

High level authentication is not a priority. Instead, encrypting core transactions is their focus. They must preserve the exchange of information between themselves and their customers. They need their certificates issued in minutes, and they don't want to submit documents regarding fully validated certificates.