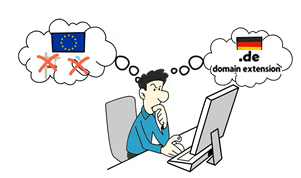 Some countries and regions have certain restrictions that can make domain registration more complicated. In such cases, you must meet the local presence requirements of the region or country you choose in order to register your country code domain. Some domain name registrations require a local joint stock company with documentary evidence, while others may require a verified local mailing address. For example, for Germany, a local contact address in the country is required before you can register the .de domain name extension.
Providing the necessary flexibility to register your domain names in more than 50 countries when restrictions apply to the domain name you are trying to register, Atak Domain Trustee Service allows you to register any domain name you want without having to worry about these requirements.
By partnering with reliable local representatives, Atak Domain allows you to purchase your domain names without documents, even if you do not have an address or phone number of the country you choose.