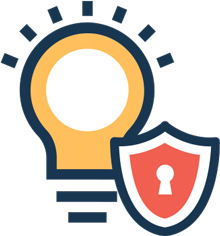 Affordable Price;
Compared to other types of certificates, AlphaSSL is one of the most affordable options you can trust for your website security. You get strong encryption in one step for cheap price.
Otomatik işleme -
Sertifika yetkilisi, sertifika yapılandırma süreci için çevrimiçi otomasyonu taşır. Sertifikanın alınmasında herhangi bir evrak işi bulunmaz.
Compatible;
Popular browsers and mobile devices recognize certificates. If you browse Opera, Safari or any other browser, you won't find an SSL warning or insecurity error. Operating systems and server systems support this SSL certificate.
Fast Output;
AlphaSSL certificates are generated fast. For both a single domain name and multiple domains (willdcard), it takes a few minutes to generate your SSL certificate.
Strong Encryption;
makes such a strong certificate with 256-bit encryption that it prevents hackers.
AlphaSSL is a well-known certificate maker in the SSL industry, satisfying thousands of customers with online security certificates. The affordability of AlphaSSL Certificates has become the first choice of many organizations. However, with years of experience, it has been recognized worldwide and gained experience.
It allows a 30-days refund if you want to terminate (cancel) a product. All certificates are capable of processing 256-bit encryption and a 2048-bit private key that keeps information encoded between the server and the browser.