We will explain how to set up Pop3 mail setup for Outlook 2016.

At first, you should have mail address details.(If you don' have any, we will be ready to help you)

Sample e-mail address: [email protected]
Password: ******

(Different port and server settings may be required for some servers)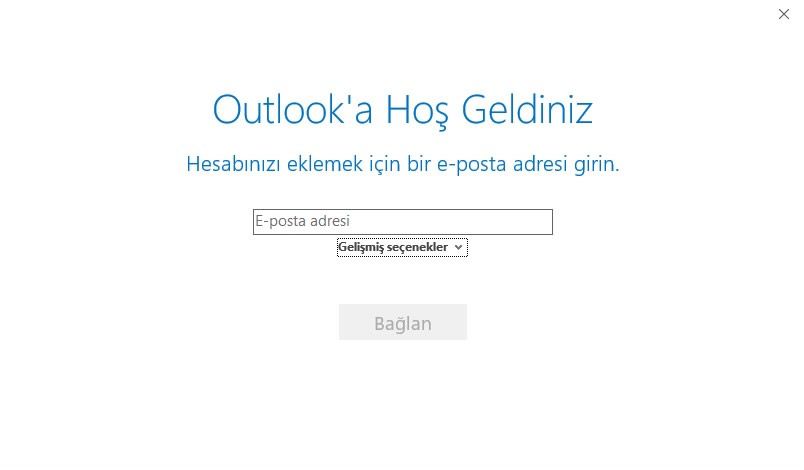 1- Let's start Outlook 2016 application and type mail address.
---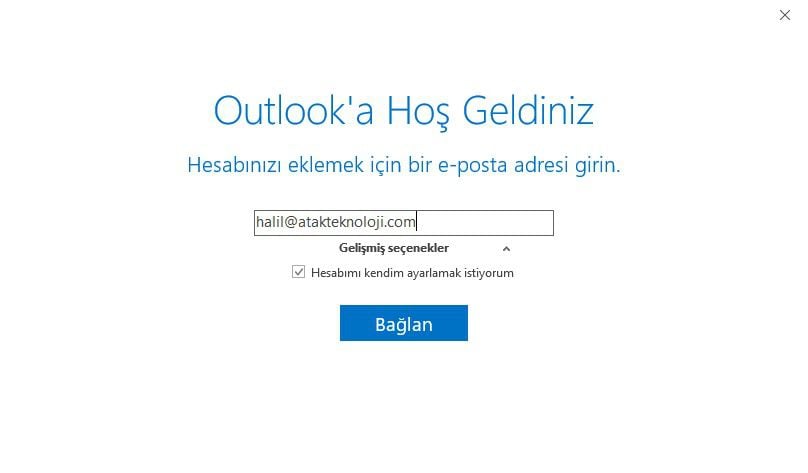 2- After typing mail address in Outlook 2016 window, click advanced option and tick up "Let me set up my account manually". Then click "Connect" and continue.
---
3- Select POP in "Select Account Type" section .
---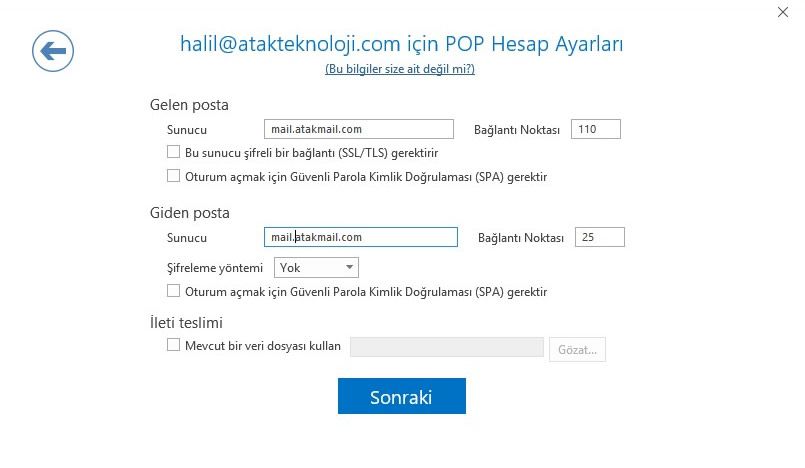 4- Type mail.atakmail.com in Server boxes under Incoming Mail and Outgoing Mail titles and click "Next" button witthout any other adjustment.
---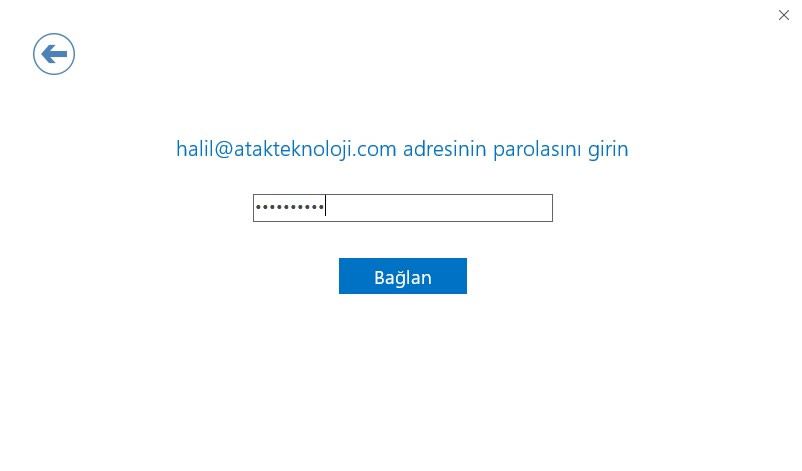 5- Write your e-mail password on apperaing window and click Connect
---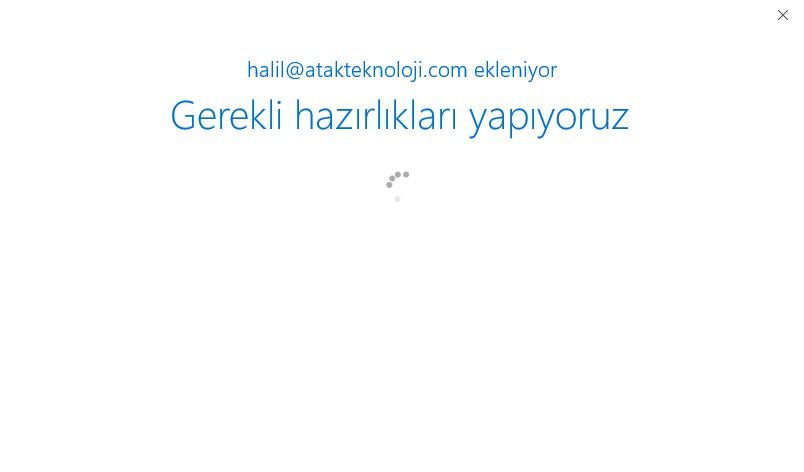 6- If you see this page, it means that it is connecting.
---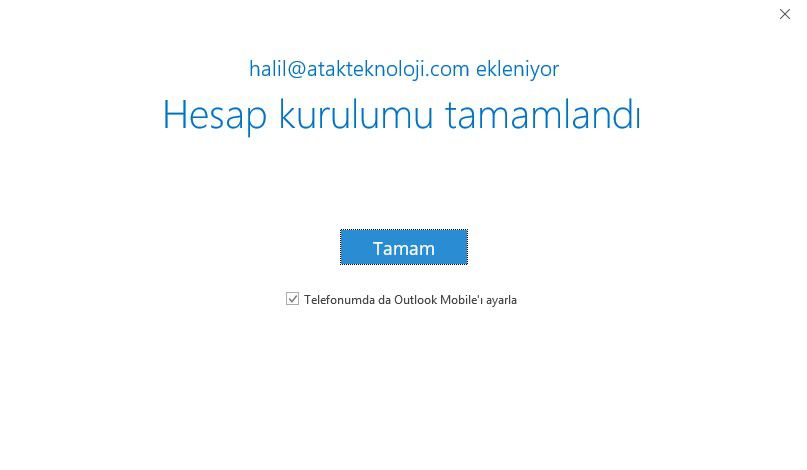 7- Wehen you see Outlook Setup Is Complete, click OK button and Outlook Setup Is Complete. After clicking the button, Outlook will start automatically.
---