Microsoft Outlook 2010 Step-by-step installation process of our mail account in Outlook.
1- Start the Microsoft Outlook 2010 program, then click on the Account settings option from the File menu of the Outlook 2010 program.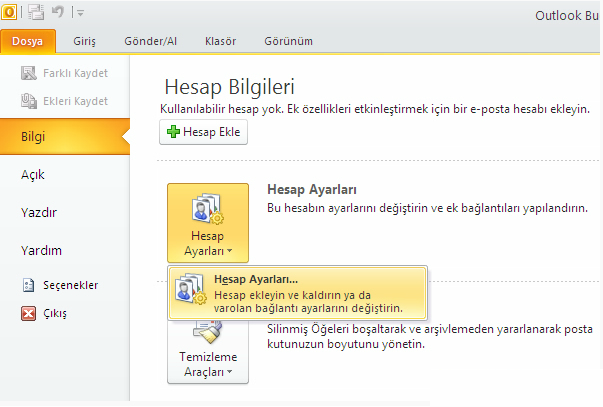 2- When we click on the Account Settings option, the E-mail accounts window will open. Click the New button just below the Email tab in the window that opens.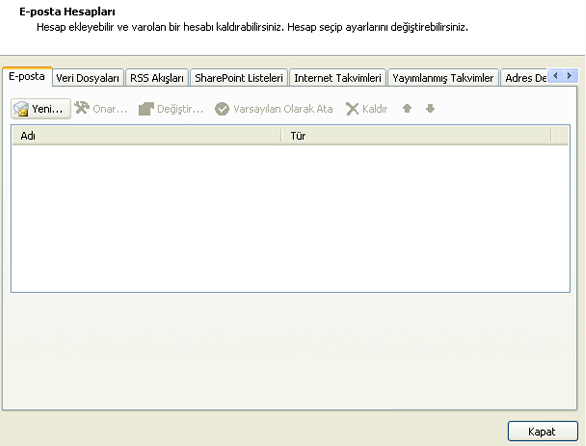 3- We continue by saying account setup settings, Manually configure server settings or additional server types when you continue.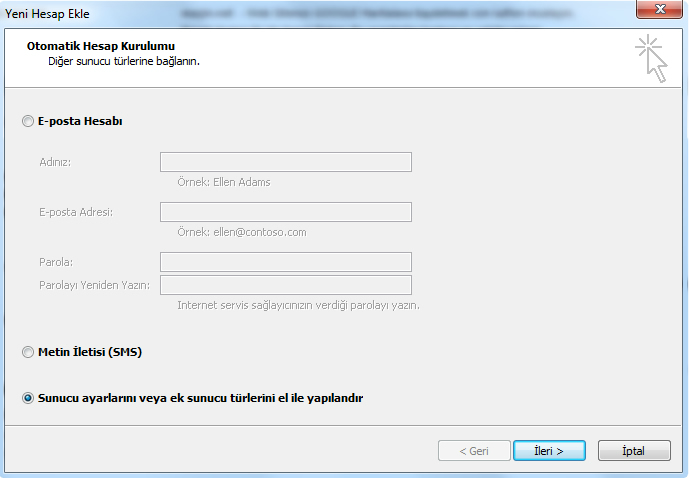 4- In the Add new e-mail account window that opens, select Internet E-mail and click Next button.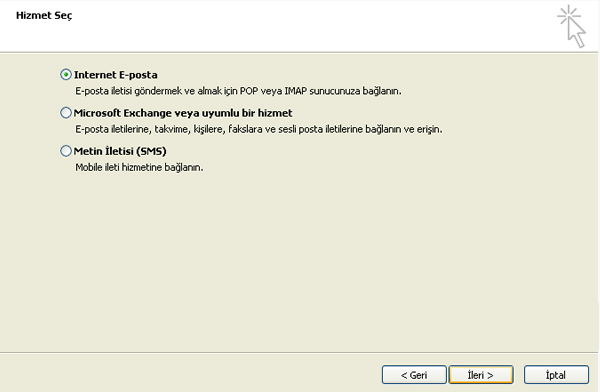 5- Fill in your user information, server information, login information according to your field and click on the Other Settings button.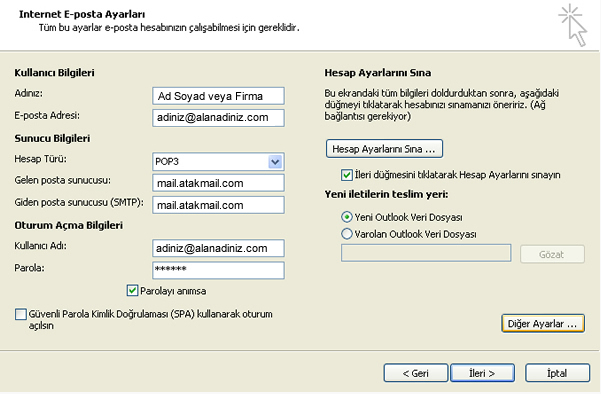 6- In the Internet Email settings window that opens, click the Outgoing Server tab, then My outgoing server (SMTP) requires authentication and Use the same name settings as my incoming mail server > tick the buttons.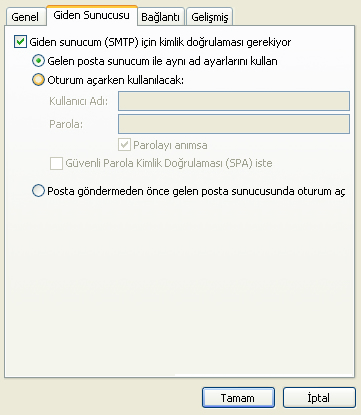 7- Again in the same pane, we switch to the Advanced tab. Here we change the Outgoing Server (SMTP) port from 25 to 587. In other words, we delete 25 and write 587 instead, and we close this window by saying OK.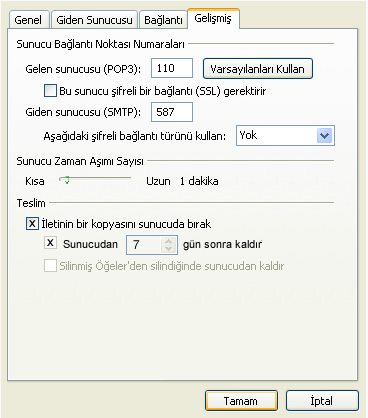 8- We are back to the previous window again. Thus, we have completed our advanced settings. There is a tick mark on the remember password section on the screen. When this is checked, will not repeatedly prompt you for a password. It will save your password to the system. If you want it to ask for a password every time, uncheck it. Now we continue by clicking the Next button.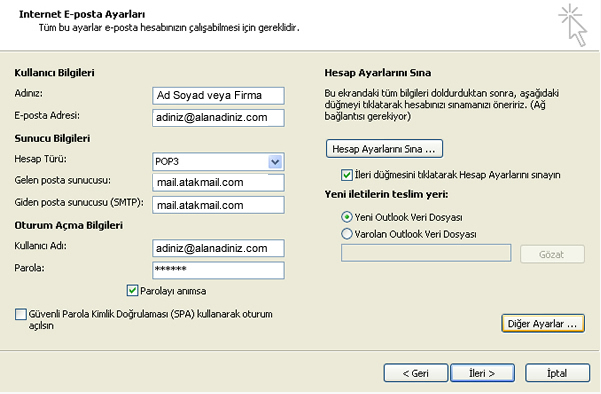 9- Congratulations! Installation is complete. We finish the process by clicking the Finish button on the screen that comes up.